BIO
It is said that we should train up a child in the way he should go: and when he is old, he will not depart from it.  Janessa Smith is a young lady who is inspired by God to write and sing songs since she was 4 years old. Now at the age of 9 she desires to let the world know what God has placed on her heart. Born in the Bronx New York to Jamaican parents Kevin Smith and Ann Marie Smith who are both saved in the gospel from a tender age. Now residing in the USA, their desire for her was that she will know all about God for herself and to serve him with all her heart. Janessa has a deep love for gospel music, because of her dad's influence as a gospel music producer for various artists and a member of the Calvary And Friends Gospel Band from New York, she has been influenced by the sound, power  and message that this song brings. 
Her family has a vast musical background and she is definitely heading for the same road in years to come.  So where do we go from here well ladies and gentlemen let me introduce to you Janessa A. Smith aka "Nessa"coming out with her first single entitled 'One Day'.  Not a lot of history here yet but her mission is to bless the world with her music and to reach to the hearts of people who need to know that there is savior and his name is Jesus.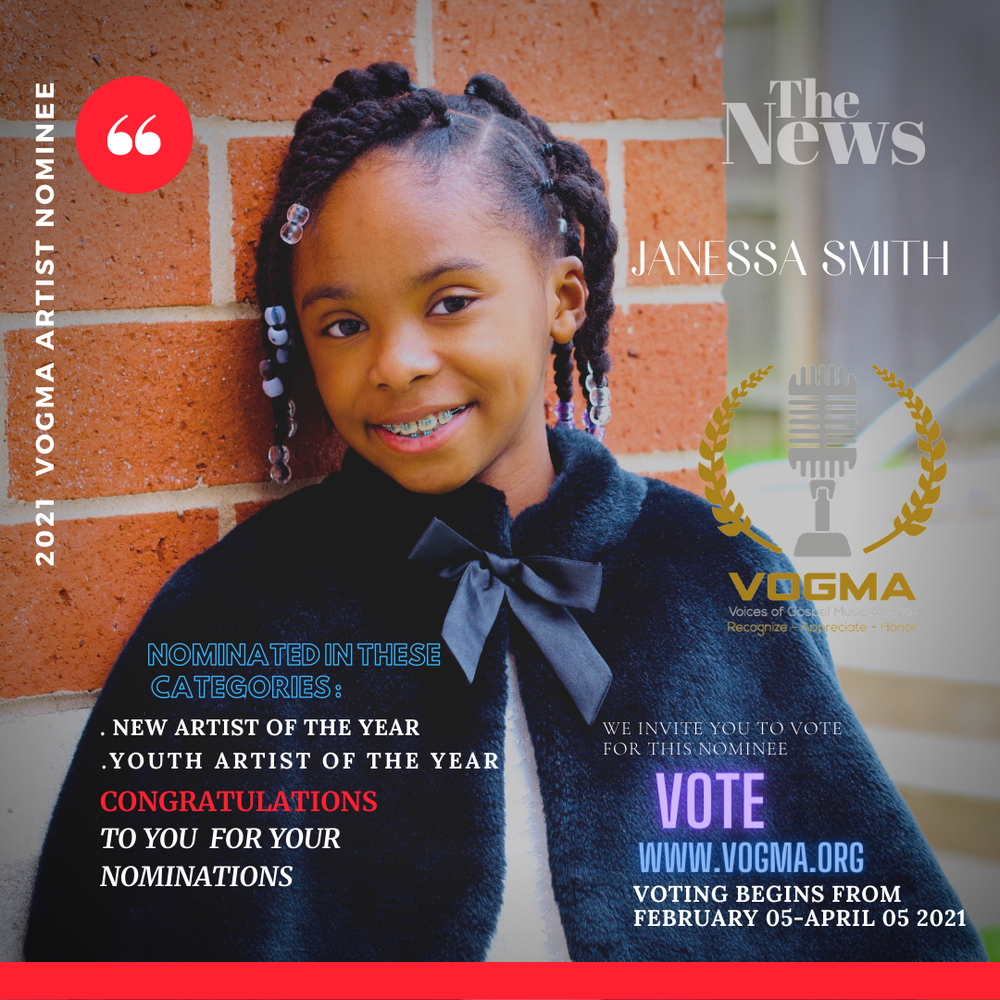 Artist Support
If you love my music, you can help me to even get further with sharing my music to the entire globe. Feel free to support my Artistry and fans by stopping by here and showing us the love and interest in my musical journey.
Enter the amount you wish to donate